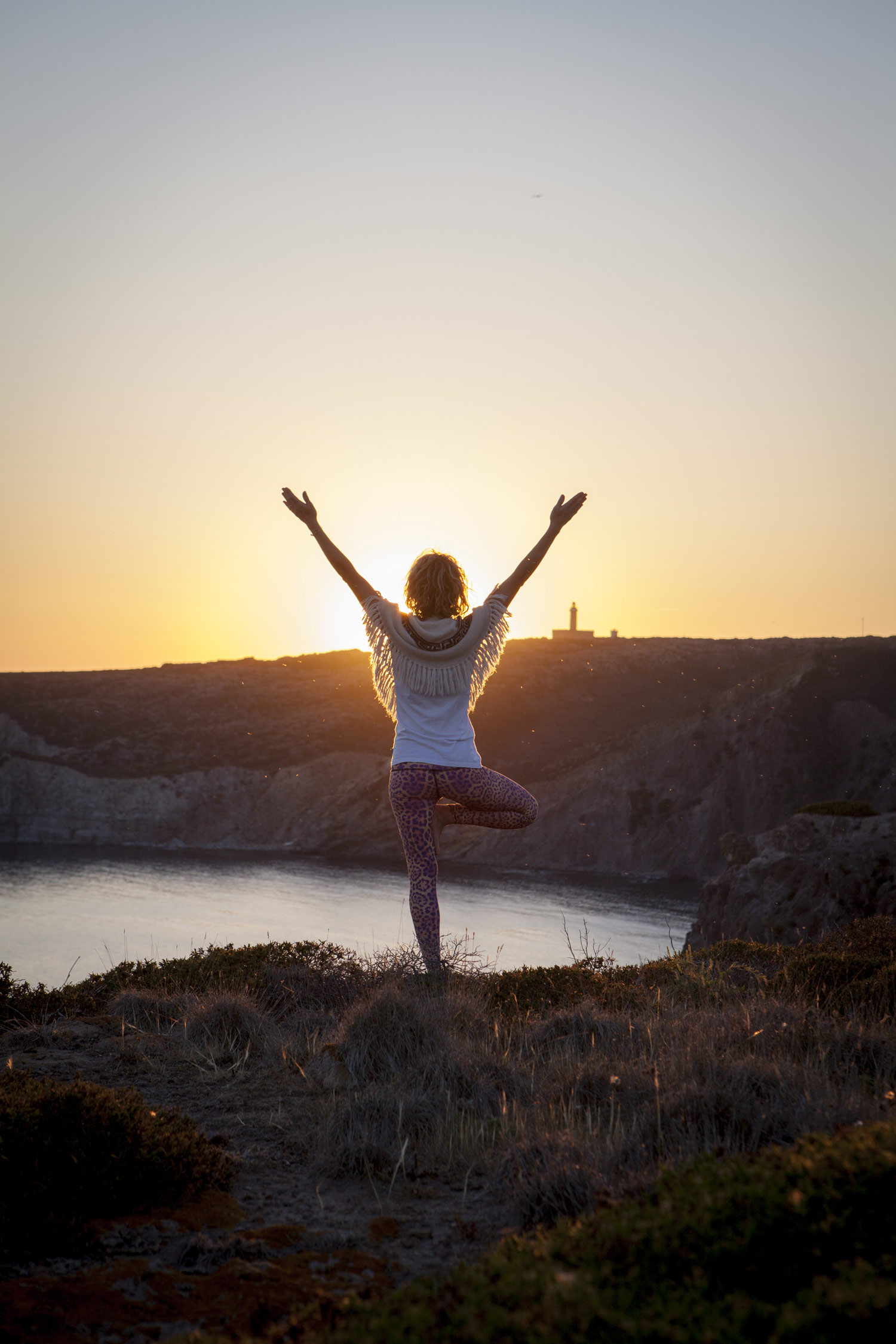 After getting a degree in photography from the Ecole Nationale Supérieure des Arts Décoratifs de Paris, and studying Art History at the Sorbonne, Julie Ansiau, born in 1970, won a few prizes : World Press Photo, Bourse du Talent Picto, Leica Ensad Prize.
She assists Nan Goldin in her parisian studio and works as a photographer for French and Japanese media : She starts at Libération, Les Inrocks, Nova Magazine, Têtu… and then joins the ELLE team.
Her pictures are seen in Vogue Nippon, Figaro Madame France, Figaro Madame Japan, Cosmopolitan, MilK, MilK Déco, Amica, Grazia, L'Officiel, Harper's Bazaar Japan, Elle Japan… She also works for a lot of brands such as Disney, Fermob, Guy Degrenne, Pierre Frey, Secret Berbère, Antik Batik, Marcel By, HomeAway, La Halle, Les Galeries Lafayettes, Leroy Merlin…
As of 2004, she started pursuing a more personal passion, creating all sorts of small multi-colored felt objects, which she draws, sews and embroiders, entirely by hand. She dubbed these objects « popquilts ».
She'd always been fascinated by sewing, Typography and Pop Art, so she decided to take it a step further, learning how to embroider alongside the seamstresses of the haute couture worshops of the world-famous Lesage house.
Instagram : @julieansiau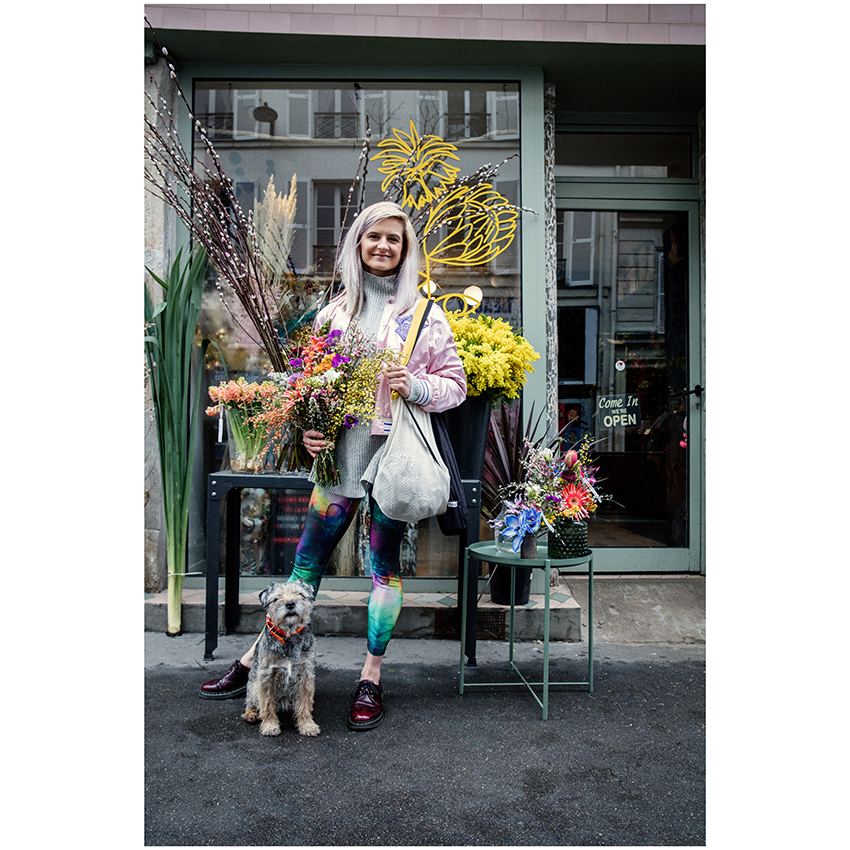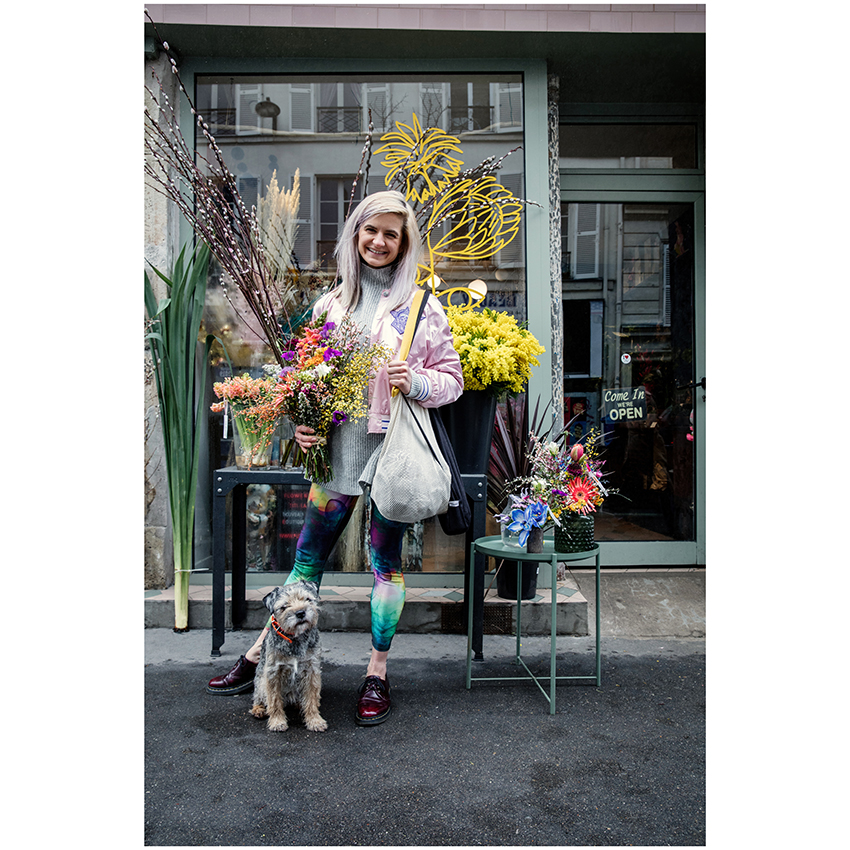 Magdalena Lawniczek comes from Pajeczno, Poland. She did her Vinyasa Teacher Training in Yoga Heaven in London, where she spent many years before moving to Paris.
She teaches Vinyasa Yoga at Caelo rue Montmartre, and at Studio Rituel rue de la Grande Chaumière. This month Magda is off to RA MA Institute in Mallorca for an exciting Kundalini Training with Guru Jagat.
Thanks to our dearest florist @floweredbuthierryferet and his his lovely dog Doug who welcomed us in their shop rue de Chabrol.
Magdalena wears the Bikram Varsity Jacket.
Instagram : @magdalena__lawniczak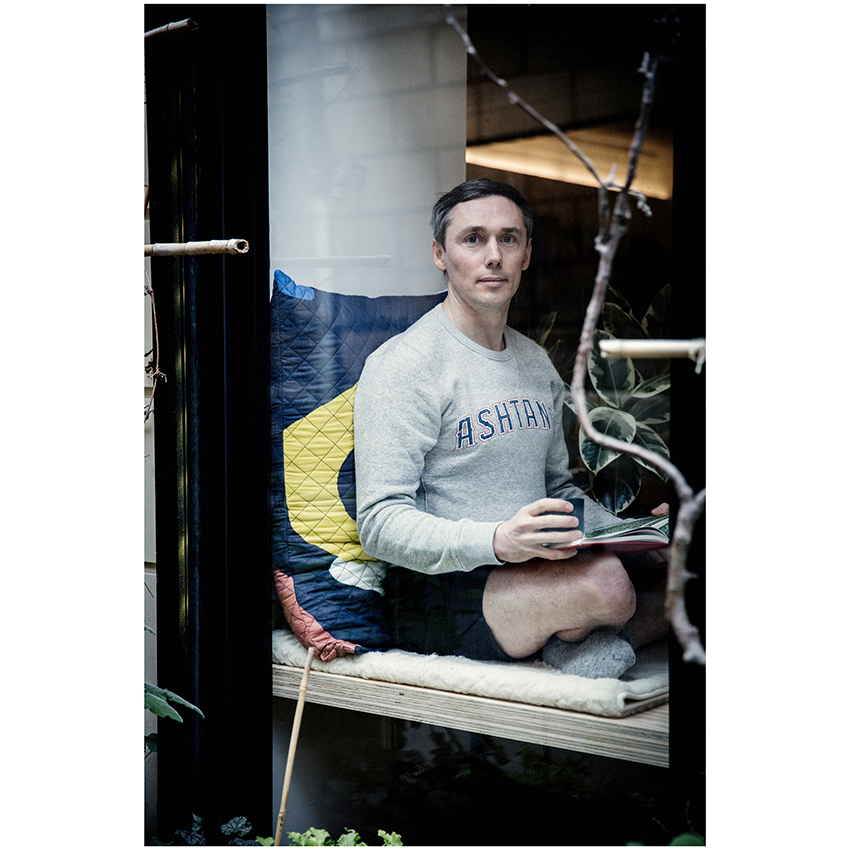 Eric Depoil is the owner of the beautiful and very unique woody Colibri Yoga Studio in rue de Bonne-Nouvelle. My second home it is…
He started practicing yoga more than 15 years ago with a lot of incredible masters such as Caroline Boulinguez, Chuck Miller, Patthabi Jois, Maty Ezraty, Christian Pisano… After teaching for many years at Samasthiti studio, Tigre Yoga Club, Le Klay, and l'Usine he opened his own place where he teaches his precious and very unique own mix of Ashtanga & Iyengar yoga. He also welcomes yogis from the entire world all year long at Colibri for great workshops, such as Sri HS Arun or Greg Maehle.
Eric wears the Ashtanga sweat-shirt.
Instagram : @yogacolibri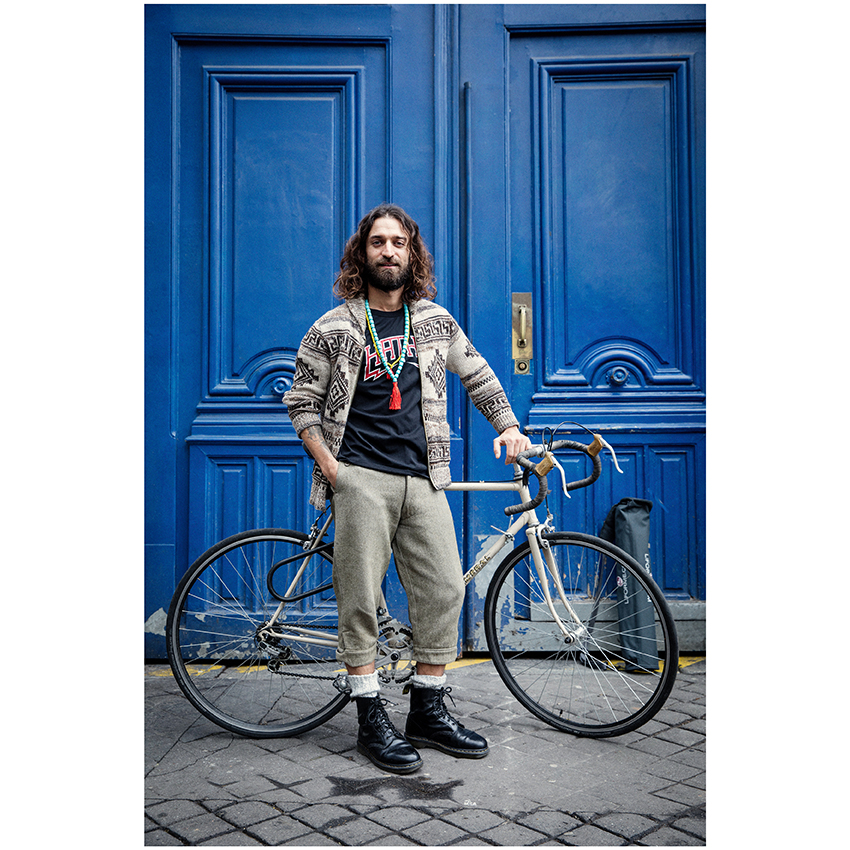 Benoit Piernot is a former professional ballet dancer and a RYTS 200 certified Yoga teacher. After many years of dancing classical ballet in San Fransisco and contemporary dance in Colorado, he comes back to Europe. Global Yoga Shala, an international yoga teacher- training certification program, certified him through Yoga Alliance in Hatha Yoga with the main focus of practice being Ashtanga Yoga. He integrates many different techniques such as Qi Gong and Alexandre Technique to add interesting elements to his teachings.
Benoit teaches Vinyasa in Paris at Sputnik Yoga, Omm Studio, Yoga Village and Caelo Yoga. Be a little early for his classes if you want to join us, as it is always full :0)
He wears the Hatha tee-shirt.
Instagram : @benoitpiernot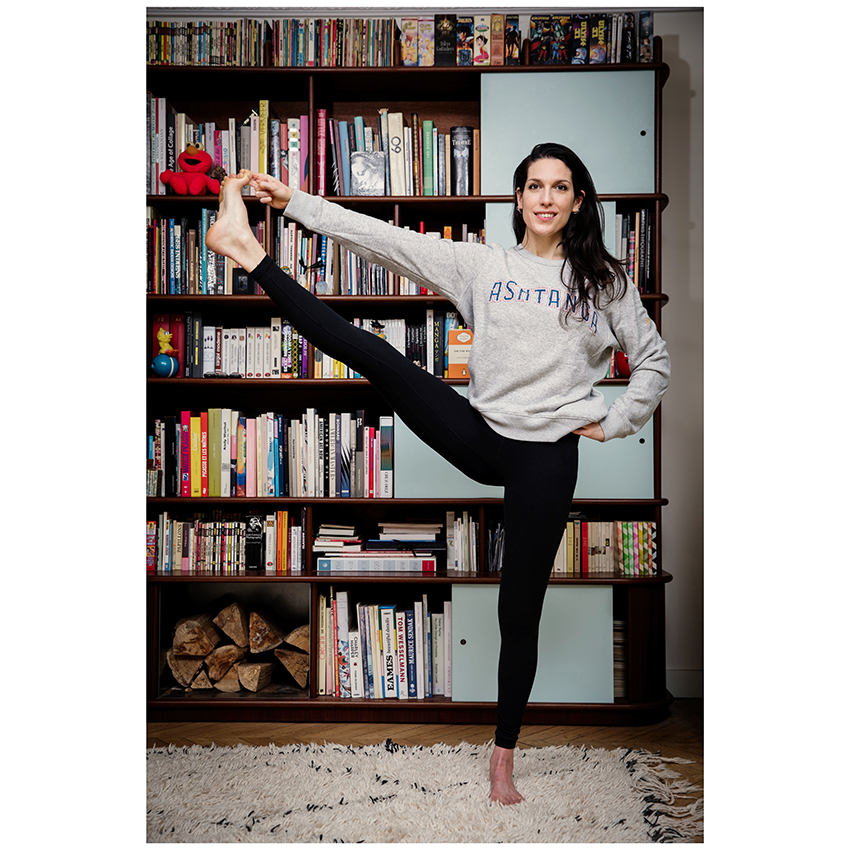 Pauline Laumond is a truly passionate Ashtanga teacher. She formed herself in Ashtanga and Vinyasa in Mysore, India, where every year she joins Sharath Jois at KPJAYI for more and more yoga classes… She also did a teacher training in Paris with Patrick Frapeau who became her teacher and her guide. Pauline teaches Ashtanga, Vinyasa and post natal Yoga at Yoga Village and Tigre Yoga. She also assists Patrick's Mysore classes every morning.
She wears the Ashtanga sweat shirt.
Instagram : @paulinelaumond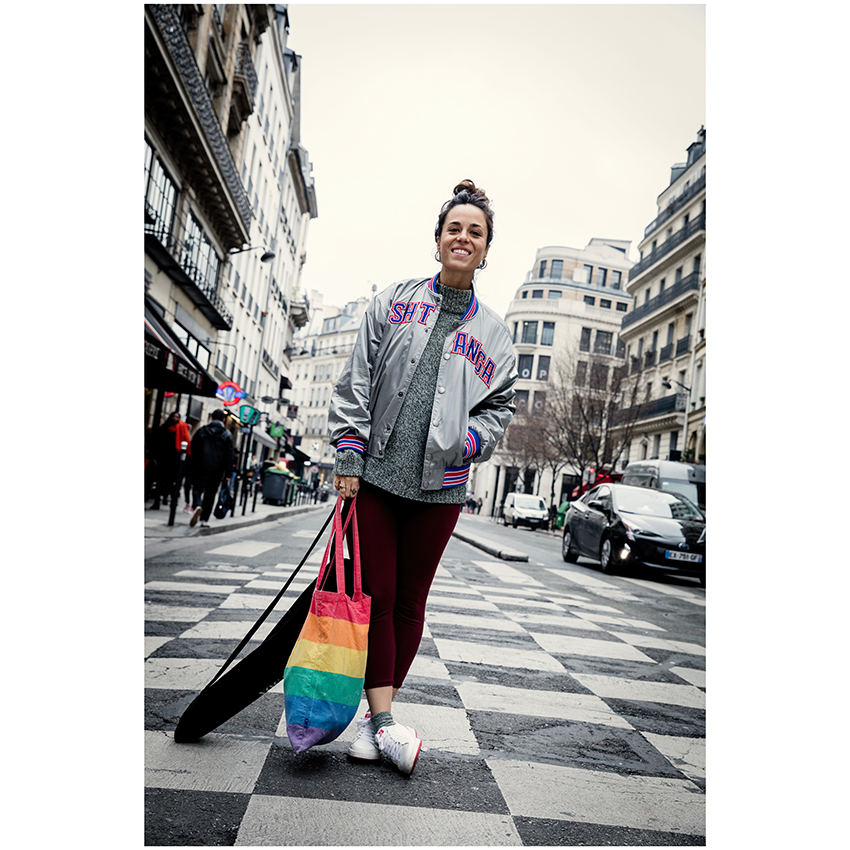 Super sweet Neige de Benedetti is a globe trotter, a young Vinyasa Yoga teacher and a part time Unicef Photographer. She just finished her 200 hours yoga teacher training in Bali with Meghan Currie. She teaches private Vinyasa yoga classes in Paris and Milan. She's the first one who said yes to this project when she came back from Bali last january.
She wears the Ashtanga Varsity jacket.
Instagram : @neigebenbaruch
Danielle & David Coulibaly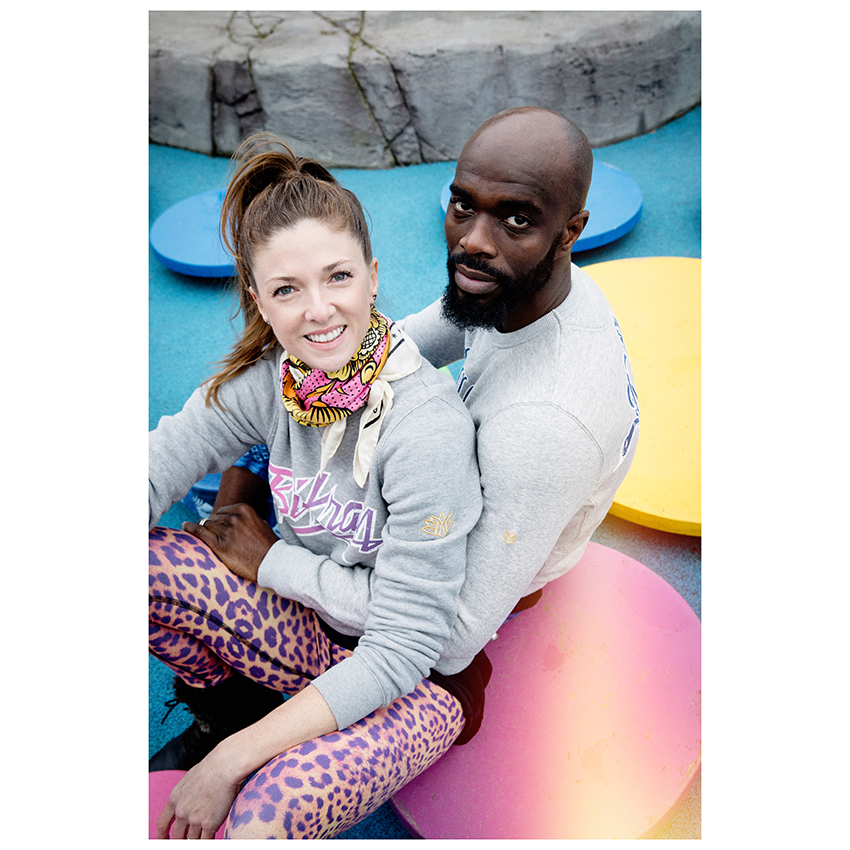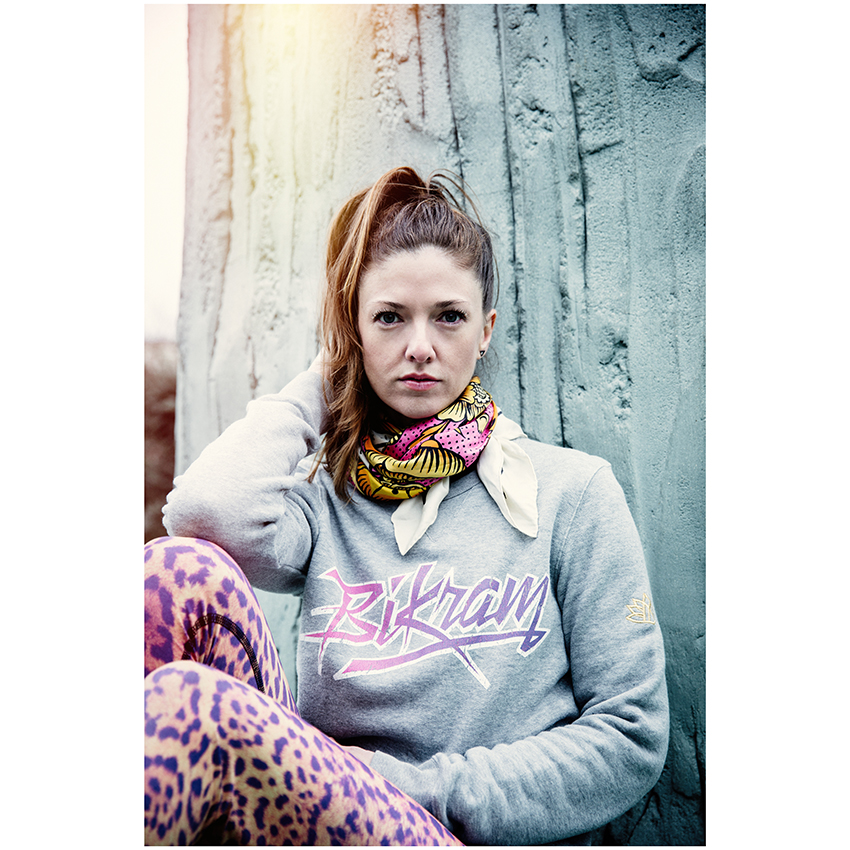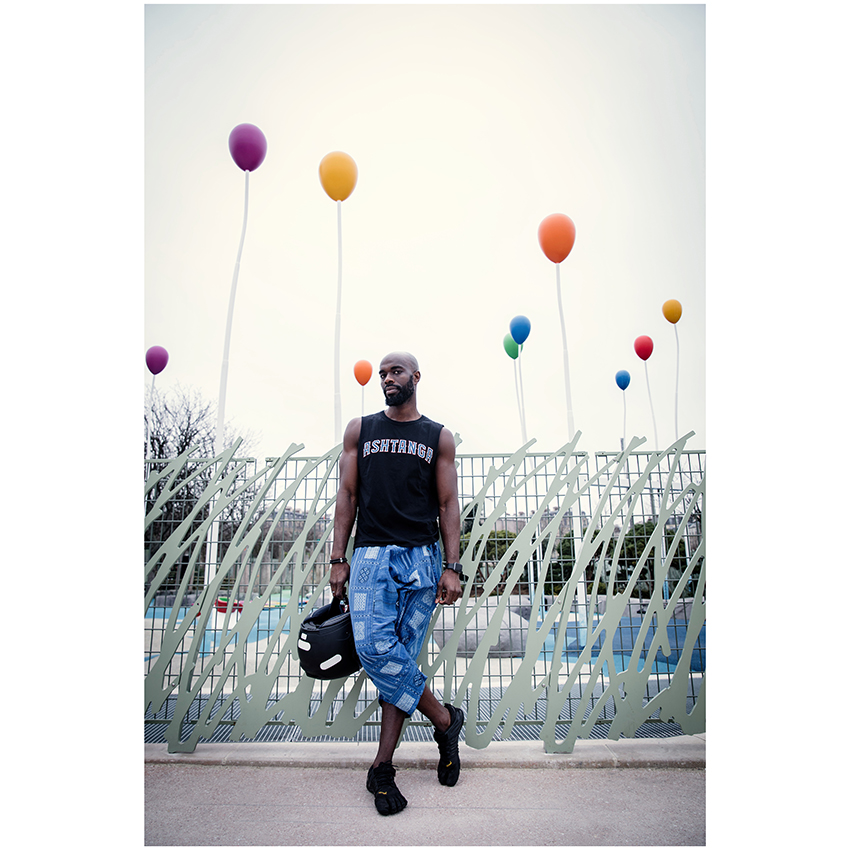 Danielle & David Coulibaly met in Australia in 2010, David was a professional athlete and soccer player turned boxer & sports coach. Danielle had spent the last 15 years of her professional life in Event Marketing. They did their first 200hr TT together in Sydney in 2013 with Holly Coles, then went further with international teachers such as Simon Park, Shiva Rae, Maty Ezraty…
They both teach Vinyasa, Yin & AcroYoga. David also teaches Budokon. They teach regularly at Caelo Yoga, Paris Yoga Shala, YUJ Yoga & Casa Yoga. They also just launched a weekly AcroYoga class, every Thursday 19.30 at Modo Yoga Paris, beginnners welcome. They have a tiny little daughter called … Mahalia :0)
Danielle wears the Bikram shirt with the super mythic Purple Rain font.
David wears the Ashtanga black teeshirt with cut sleeves, and the Iyengar sweat shirt.
Instagram : @dharmaprana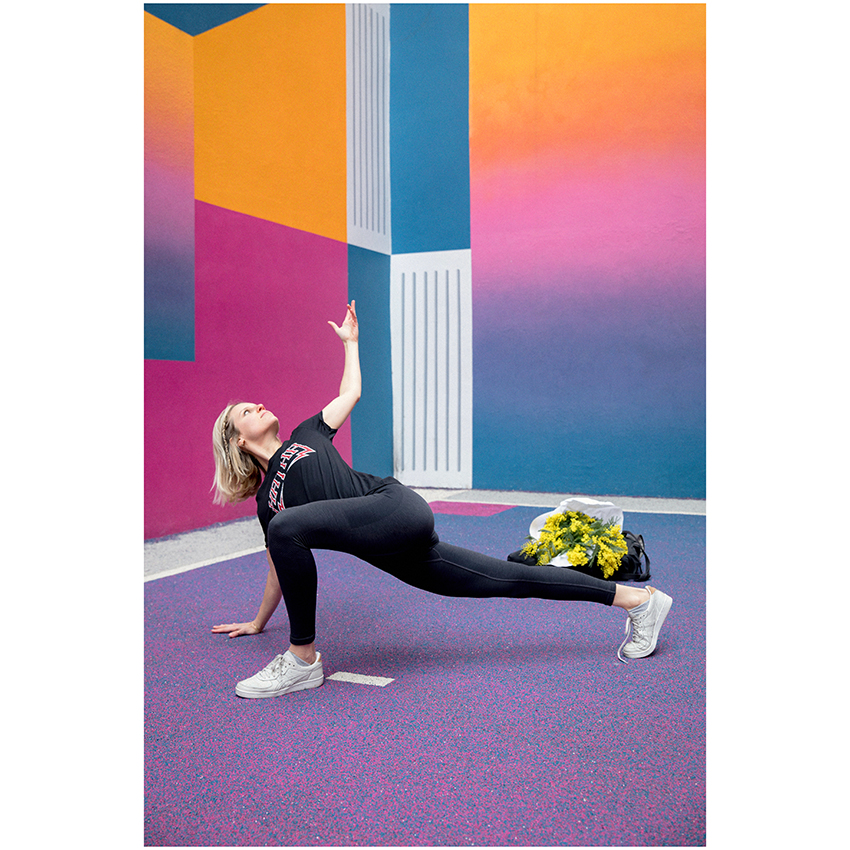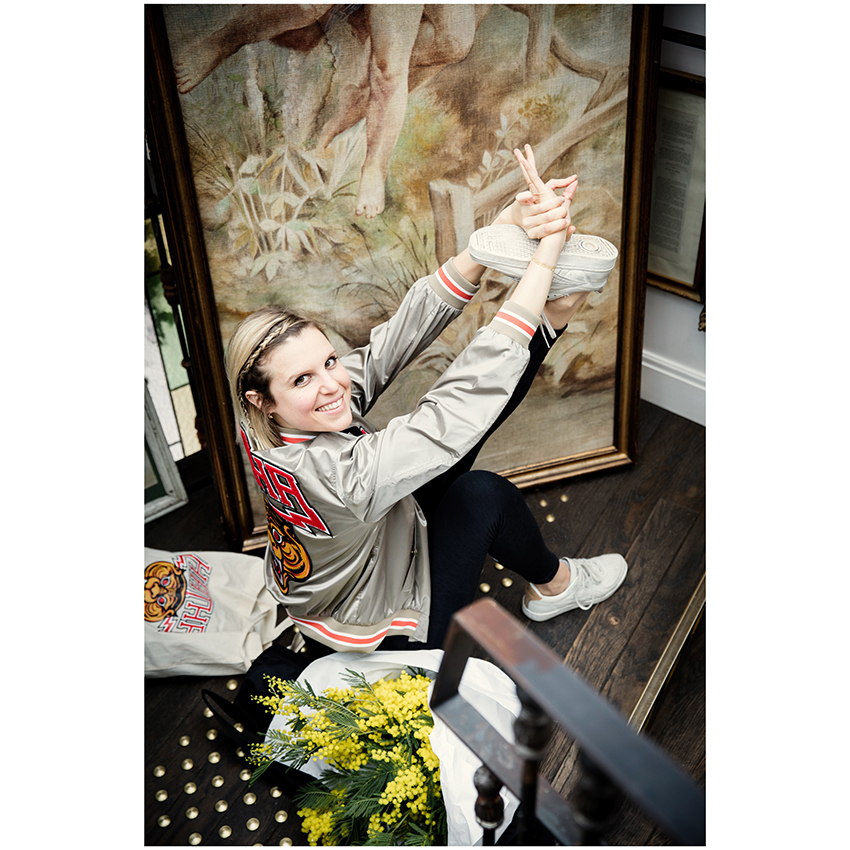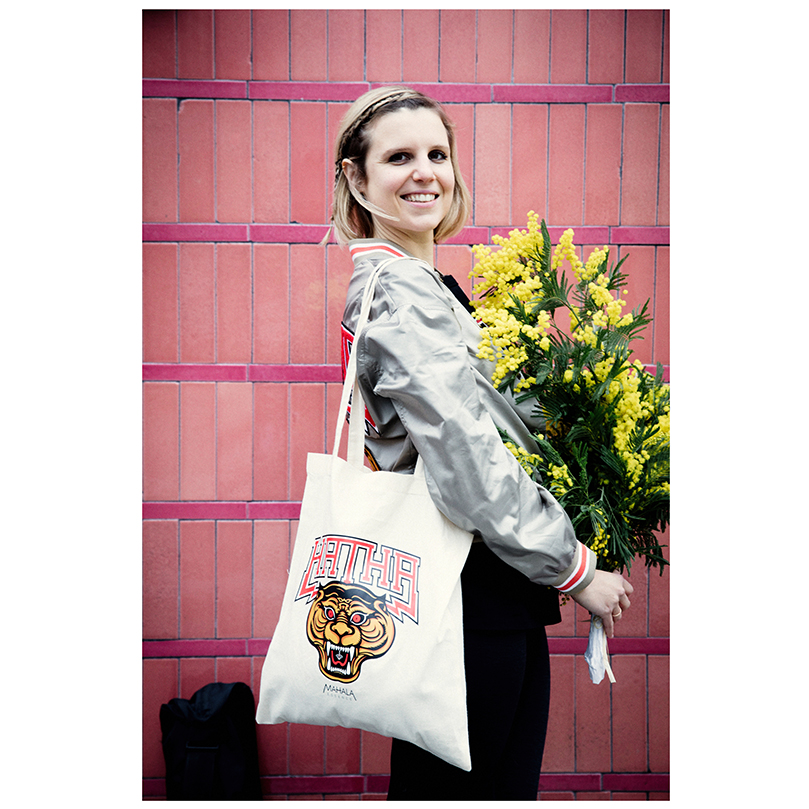 First trained in Karate and Thai boxing, Pia Le Cannu found herself on the path of yoga in 2015. She integrates the professional 2 years training program with Muriel Adri (RYT 500) and in 2018, she goes to London to follow the teachings of Max Strom, 200 hours at Inner Axis / Breathe to Heal. 2019 leads her to follow the teachings of post natal yoga with Bernadette de Gasquet. Pia teaches Vinyasa, Hatha and postnatal yoga at Omm Studio, Deedee Paris, Bhanda Yoga, Ladda, Marga, and Esprit Anahata. She is also a Yoga Ambassador for Asics France.
Instagram : @pialecannu